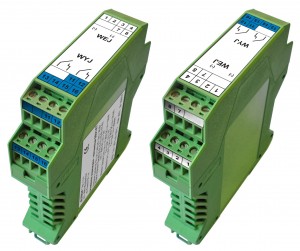 The Relay Circuit Separator type SOP*** – ET is designed for the separation of intrinsically safe circuits from non-intrinsically safe circuits, intrinsically safe circuits in which the input signal is a voltage signal and the output signal is a contact state of the relay. The relay circuit separator is designed to work in safe rooms in terms of explosion.In the potentially explosive atmosphere, the device should be placed in an additional enclosure ensuring minimum IP54 protection.
The relay circuit separator SOP *** – ET meets the requirements for explosion-proof devices and can be used as a group I or group II device in 1G or 1D category.
Installation of the separator housing – DIN35mm rail.